Fun things to do with kids in Melbourne
Are you looking for activities to do with kids in Melbourne that won't put a dent in your pocket? We've got you covered. Check out our list of 10 FREE things to do with kids in Melbourne and get ready to schedule your weekends!
1. Circle Tram Tour
The entire Melbourne CBD is a free tram zone, meaning you can ride the inner city centre trams all day long (and for FREE) if your heart desires it! The red and green historic circle trams do a loop of the city centre and are a great way to see the city without needing to lift a foot. You can hop on and hop off at any point, to go exploring and see the sights. Get the kids excited for the historic circle tram tour! The tour takes about 50 minutes if you stay on for its entire duration, and makes for a great day-out activity.
2. Royal Botanical Gardens
Pack a picnic and head to Melbourne's beautiful Royal Botanical Gardens for a great day-out activity. The gardens were originally established in 1846 and are HUGE. You could easily spend an entire day wandering around and getting lost in all their glory. With kids, your best bet is to head on over to the Ian Potter Foundation Children's Garden where the kids can splash around in the wet-play area, explore the bamboo forest or have a blast in the kitchen gardens.
3. Melbourne Museum
That's right, the Melbourne Museum is FREE for kids! The Melbourne museum is an excellent opportunity for kids to learn all about the history of Melbourne and its earliest settlers, as well as the culture and history of Aboriginal Australians. The museum also has a fantastic dinosaur exhibit, which is sure to keep the kids entertained. Parents do need to pay an entrance fee of $15 for general admission, and some specific exhibits can cost a bit extra.
4. Melbourne Zoo
Again, we're not lying! The Melbourne Zoo is also a freebie for kids on weekends and school holidays, but it does cost $38 per person for adults. The zoo is home to wildlife from all over the world. Zoos are not only fantastic fun, they're also great educational experiences for kids to learn about climate change, the delicate balance of our ecosystem, and the beautiful animals that we need to work hard to protect. Interested in teaching kids about taking care of the environment? Take a look at our tips!
5. Penguins at St Kilda
You could go all the way over to Phillip Island to check out the penguins, or you could simply drive on down to St Kilda (which will no doubt leave a smaller dent in your pocket!). It's totally free to visit the penguins at St Kilda, however the organisation does promote its visitors leaving a donation to help preserve the environment.
6. Queen Victoria Market
The hustle and bustle of the Queen Victoria Market is sure to delight both you and the kids! From smelly cheeses, fresh fruits and veg, handmade treasures to the market's many knick-knacks, you'll have a ball checking out all the market has to offer. The market is closed Monday and Wednesday but operates all other days.
7. Riverslide Skate Park
Any skaters among us? The Riverside Skate Park is a great opportunity to get the kids equipped with skateboards (and protective gear, of course) and head on over to Riverslide Skate Park for a bit of fun and exercise! But beware, the skate park is home to young, old, daredevils, and beginners alike. It's best to take the kids when it's less busy, to avoid the chaos.
8. Chinatown
Head on down to Melbourne's wonderful Chinatown to soak in the atmosphere and teach kids about Chinese culture (and perhaps learn a thing or two yourself!). Check out the interesting architecture, Chinese temples, cool supermarkets and delicious cuisine. It's even better to visit during the Chinese New Year, when there are plenty of interesting festivities and events to see!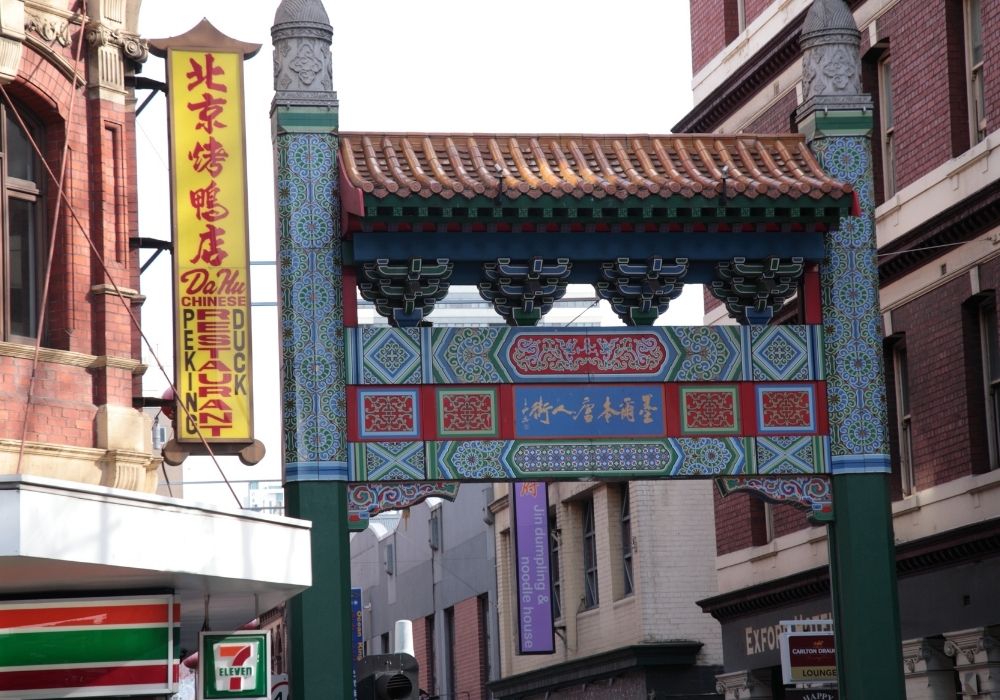 9. Check out the Laneways
Melbourne is home to plenty of exciting and interesting laneways, filled with fantastic cuisine, and interesting shops and arcades. These laneways were originally intended to provide back-entrance parking to businesses back in the day, but are now a unique part of Melbournian architecture and its bustling city life. Be sure to check out Hosier Lane, which is a creative lane filled with tons of street art (the kids might even be able to spot artists in-action!).
10. Visit the NGV
The National Gallery of Victoria has something for everyone. And the best part? You guessed it, it's free! Both adults and kids can enjoy everything the NGV has to offer without parting with a pretty penny. Tip: look for family-family labels in the museums' directory and then have a ball exploring the wondrous art the NGV has on offer. There are often all sorts of exhibitions just for kids, so be sure to check out what's on when planning your visit!
We hope you're inspired to go out and discover all that Melbourne has to offer! Looking for fun ideas to do at home with the kids? Be sure to check out our kids activities and kids crafts.