Find parents-help-parents
Looking for an alternative to a babysitter or childminder? Then parents-help-parents might be something for your family! It's easy: view the other 62 families with children matching your search criteria here, or mention that you're looking for an other parent (parents-help-parents) in your own profile. Check when the parents from this family are at work, and when they are free to look after your children. When they have to work and you don't, you can arrange that their children come to your home on that day and vice versa.
The biggest advantage of parents-help-parents is most likely the costs. Through this service, children also learn to get along with other children (like in a day care). Please note that the parents of parents-help-parents are not usually certified as childminders.
Are you looking for another parent who can occasionally babysit your children? There are 62 parents-help-parents available matching your search criteria.
1 child (Baby)
We are a family of three located in Kootingal My husband and I have a 4 month old son and I am returning to work. I am currently searching for a mature and responsible sitter. We work..
1 child (Baby)
hello, single mum of 13 week old baby boy looking for some one to watch baby a few hours so I can catch up on house work and shopping. Live on a farm 2 dogs and have horses. If you..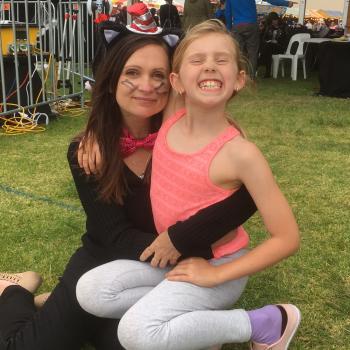 1 child (Gradeschooler)
Looking for sitter/chaperone for 11 year old girl school pick ups to help busy working single mum. Looking for a local to Wellard or nearby to catch the train to Whitfords meet at school..
1 child (Teenager)
hello my name is Jane Brant and i have a lovely 12 year old boy.am hoping to go away mid arvo morrow, and back late morning Wednesday,y so need someone to stay over in my lovely home..
1 child (Toddler)
Hello, Att: Nannys & awaken mamas!!!! My name is Tam, I have a beautiful little boy, Sol. I am starting to put the feelers out to find the perfect nanny/babysitter/split parenting..
3 children (Toddler, Preschooler and Gradeschooler)
Hi! We have a 6, a 4, and a 1 💗 We are a homeschooling family, sometimes in need of an extra hand. Sense of humour a must, gentle, respectful, big imagination a bonus. My kids are a..
1 child (Preschooler)
Hi my name is Katelnd. I am looking for a babysitter for my 5yr old this tuesday and wednesday night from 7pm, overnight and then to drop her to school in the morning at Chevallum...
Last activity: 2 days ago
2 children (Preschooler and Gradeschooler)
Hi, we are looking for a babysitter to do Monday and Wednesdays every second week to look after Flynn (7) and Isobelle (4) for 2 hours. Looking for someone trustworthy who can also..
2 children (Gradeschooler)
Hi My name is Emily and I am looking for a babysitter to help me with my boys. They are 7 and 6 years of age. I am a nurse and do shift work. I am looking for a person who can work..
2 children (Toddler and Gradeschooler)
Hi my name is Bianca and I have an amazing 6yo girl named Ava and my loveable little man Leo just turned 2. I work a in a highly stressful position yet lucky to work only 5min from..
1 child (Preschooler)
Hi, looking for reliable and caring person who I can trust to look after my 3 yr old while I'm working. Casual to long term employment opportunity. A car and drivers license would..
2 children (Gradeschooler)
Hi my name is Patrizia. I am looking for someone to assist with "in-home" care for my two seven year old twins. You will need to be at my home at 5.00am and have the girls dropped off..
2 children (Preschooler and Gradeschooler)
Hey! My name is Sarah and I am looking for occassional care for my two sons Lucas (6) and Samuel (4). We don't have family around and would love to get out of the house for a date night..
1 child (Preschooler)
Hi I am Lina, seeking ad- hoc (as and when required) babysitter for my 4 year old boy. The location will be at my house. He is a friendly, active and well-behaved child that loves..
2 children (Preschooler)
Hi, just needing some help during week days, say 2-3 hours each time, Wednesday and possibly Friday and at times weekends ..looking after a 5 year old girl while wife looks after our..
Parents-help-parents in other cities