Find parents-help-parents
Looking for an alternative to a babysitter or childminder? Then parents-help-parents might be something for your family! It's easy: view the other 72 families with children matching your search criteria here, or mention that you're looking for an other parent (parents-help-parents) in your own profile. Check when the parents from this family are at work, and when they are free to look after your children. When they have to work and you don't, you can arrange that their children come to your home on that day and vice versa.
The biggest advantage of parents-help-parents is most likely the costs. Through this service, children also learn to get along with other children (like in a day care). Please note that the parents of parents-help-parents are not usually certified as childminders.
Are you looking for another parent who can occasionally babysit your children? There are 72 parents-help-parents available matching your search criteria.
3 children (Baby, Toddler and Preschooler)
Hi there, im Richard and my wife is Aimee. We have 2 girls - Winnie is 4 and Maely is 2 - with one on the way. We're looking for babysitters and perhaps a nanny to help us with our..
2 children (Toddler)
Hi, my name is Marissa, we have a 1 year old, Lucy, and a 3 year old, Lockie. We are looking for a babysitter who can babysit occasionally. Overnight or for a few hours in the evening..
3 children (Toddler, Preschooler and Gradeschooler)
Hi! We have a 6, a 4, and a 1 ? We are a homeschooling family, sometimes in need of an extra hand. Sense of humour a must, gentle, respectful, big imagination a bonus. My kids are..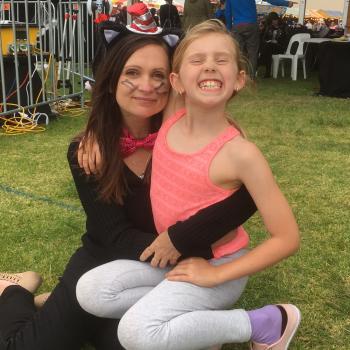 1 child (Teenager and Gradeschooler)
Looking for help with school pick ups for 12 year old to help busy working single mum. My daughter starts school in Samson soon and the job is under an hour to pick her up from school..
2 children (Preschooler)
Hi, just needing some help during week days, say 2-3 hours each time, Wednesday and possibly Friday and at times weekends ..looking after a 5 year old girl while wife looks after..
1 child (Gradeschooler)
Looking for a new nanny for the new school year , for an almost 11 years old girl who loves dancing , music arts and craft , mainly school drop offs and ups and taking to after school..
2 children (Toddler)
Hello, I have identical twin girls who are currently 18 months old. I'm hoping to find someone who has a motherly nature and gentle. We are looking for a regular sitter who is available..
2 children (Preschooler)
Hello, Our names are Kelly and Nico we are looking for someone to help us regularly with house keeping and our two boys. We live on a farm in Dunsborough and run a wedding business..
1 child (Gradeschooler)
Hi, I'm Jules and my son, Lucas is 6. I'm looking for a friendly and reliable babysitter every fortnightly. Mon, Tues & Wed pick up from school/OSHC around 17:30 until 20:30. Sat..
1 child (Preschooler)
I'm looking for a nanny just to drop my Child to the school Monday to Friday. TIME: 05:45 AM to 06:30 AM (possibly pick her up too in the afternoon but still need to confirm). DATE:..
1 child (Baby)
We are a family of three located in Kootingal My husband and I have a 4 month old son and I am returning to work. I am currently searching for a mature and responsible sitter. We work..
2 children (Gradeschooler)
Hi there, I'm Brendan and I'm looking for someone to pick my two kids up from school on Monday and Friday of every second week (pick-up at 3:30). Then care for them until approximately..
2 children (Toddler and Gradeschooler)
Hi my name is Bianca and I have an amazing 6yo girl named Ava and my loveable little man Leo just turned 2. I work a in a highly stressful position yet lucky to work only 5min from..
1 child (Preschooler)
Hi I am Lina, seeking ad- hoc (as and when required) babysitter for my 4 year old boy. The location will be at my house. He is a friendly, active and well-behaved child that loves..
1 child (Toddler)
Ho our names are dallas and jasmin we are seeking a baby sitter for new years eve for our little girl isabelle so we can go out together may even turn into more often depending on..
Parents-help-parents in other cities